What to bring :
Your PC
Your monitor
Keyboard, mouse and headset. NOTE : Speakers will not be allowed
Games
A surge protected extension bar (approx 4 way)
Spare power lead.
Roll mat of camp bed
Sleeping Bag
Knife Spoon and Fork
A drinking utensil (a mug)
Money for food and snacks
A towel
Toothbrush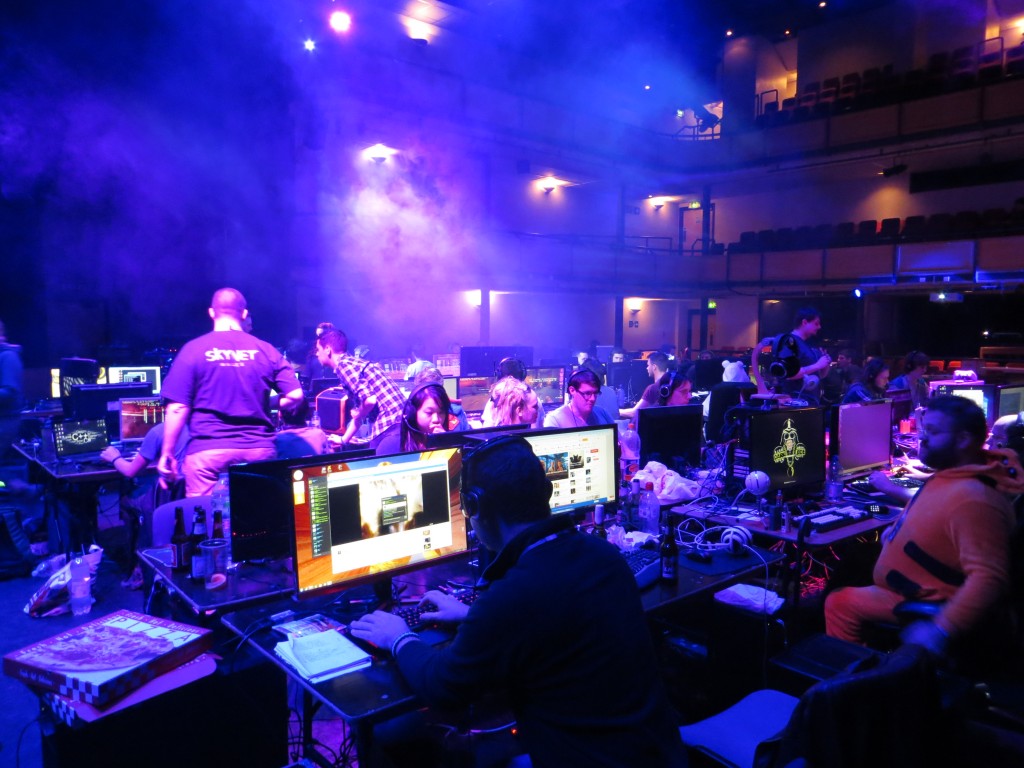 What should i do before I arrive ?
Update your games and steam to make sure you don't have to waste time patching when you arrive.
Install all the latest windows updates
Update your anti-virus & spyware and do a full system scan.
Make sure you have your phone/wallet/keys and some money.
Ensure your Ethernet adapter is set to automatically obtain an IP.
Internet gaming connection ?
We are providing a multi channel fiber-optic connection for our use during the event. This connection will be dedicated uncontended fiber-link running around 50mbps symmetrical. So there will be plenty of bandwidth for any games that need it. We also run an on site Steam Cache server which can provide upwards of 250Mbps to the lan so steam games should install and update pretty fast (so long as its been installed once before)
What Tournaments are organised ?
At the Summer events we tend run a CounterStrike GO tourney over the Saturday and Sunday . Where as in winter we run a Left 4 Dead 2 tournament. Saturday will be the initial Round-Robin groups format for the qualifiers. Winners & runners up from the groups will go through to the knock-out stages on the Sunday, cumulating in the Grand Final on Sunday afternoon. We also run a Quake tournament at every event as a matter of SkyNet Tradition, its a simple free for all single elimination contest with all attendees encouraged to enter the whole thing is excellent fun. Additionally at every event we also run a Mystery tournament, the game is selected by VPope ahead of time but is not announced until the Pub Quiz on the Friday night. In this way there is no possibility of anyone having an advantage as no one knows (not even the Staff or Admins) what it will be.
 What other Games are played?
A huge range of games are played at the event on dedicated servers. It is hard to cater for everyone as there are so many popular games, but we do our best. The usual big names will have a showing, such as Counter Strike, Battlefield, Call of Duty, Unreal Tournaments, Company of Heroes, TF2,Quake 3 etc etc. If there's a game which you want to play that we haven't got on the list, you should be able to quickly round up a few others from the event to join you. If you need help with this come speak to the organisers at the event and we'll try our best to help get it going.
When can I arrive?
The event officially begins at 18:00 (6PM) . Please do not arrive before then. If you turn up before then you will be forced to wait out in the cold ! The organised Tournaments will not start before 10am, which will give you plenty of time to get in and settled before the Tourneys start.
What washing facilities are there?
There are separate male and female showers / toilets for attendees use.
Where can I sleep?
The venue itself has a separate sleeping area that is available free of charge where most people choose to grab a few hours sleep. If you're sleeping inside at the venue, don't forget your sleeping bag and any other bedding such as inflatable mattresses, plus toiletries. Space is at a premium so please DO NOT bring double inflatable beds, just single size or camp bedsbeds.
Earplugs are also a very good idea if you choose to sleep at the venue.
There are numerous B&B's and hotels within a few minutes walk of the event if you want to go that route. If you do require any assistance in finding suitable accommodation please let us know and we will endeavour to help.
Can I bring my mini fridge or kettle ?
No.
Plugging in mini fridges/kettles (or other electrical items other than PC/laptop/monitor/phone chargers) can overload the system and cause issues for other attendees. Any of these items that are seen to be plugged into the system will be immediately unplugged.
What eating establishments are there local to the venue ?
Numerous take-away's, chip shops, pubs, restaurants & supermarkets all within a few minutes walk of the venue. Something to cater for everyone's needs.
Parking ?
The theatre has its own on-site dedicated car park which costs five pounds ( £5.00 ) per day, per car. However you can purchase a ticket for the whole LAN at the reception on Friday for £4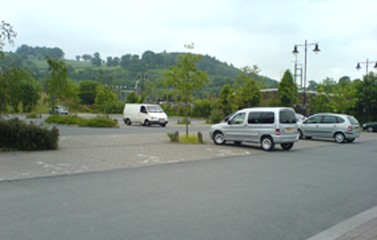 Got other questions ?
Contact us directly to ask a question