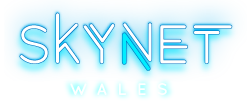 We are happy to announce the next SkyNet LAN will be held on the weekend starting Friday the 27th of May 2016! Building on the huge success of the last event, we are once again aiming high.
As in the last LAN we will be running over three days for what is sure be a memorable time for all. After the controversial quiz last time we will be locking Vitamin in a room untill he has the questions all set.
The tournament schedule will be soon to follow, but expect some more highly anticipated titles than last time. Remember points still mean prizes, and there will be prizes a plenty to be had!

Tickets go on sale from Monday the 22nd of February. We are extremely happy with how the last event went and hope to see you all for yet another bigger better LAN.